I love it when the Mom's on the Review Crew get the opportunity to review something just for US. When I found out I was going to be reading and reviewing Flourish ~ Balance For Homeschool Moms by Mary Jo Tate,from Apologia, I was literally dancing for joy. Little did I know just how much of a help it would be!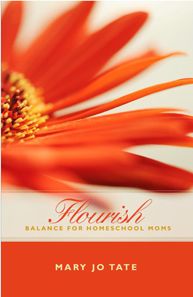 Women, mothers are known for overloading ourselves. As homeschool moms, we tend to overload ourselves even more. Many of us probably have a problem saying "No" when someone needs our help for something. I'm not only a homeschool mom, I'm a wife and ambassador for a health and wellness company. Between lessons with the kids, keeping up with laundry, meals, dishes, cleaning house, taking care of things for the husband, and working my business, I'm busy from sun-up to sun-down.
In Flourish, Mary Jo Tate speaks to us as if she was sitting at our dining table with us, having a cup of coffee (or tea) and chatting with us about how our days go and how we can learn to better handle everything we have piled on ourselves.
In the book we learn how to get out of our comfort zone, how to stop juggling, find peace in the space between the ideal and the reality, keep track of our time to figure out where we're spending it; setting goals,making memories with our children and managing our home. She even talks to the single moms out there, and those of us who have home businesses.
In Chapter 4, she talks to us about where our time goes. She tells us to keep a time log, to write down how we spend our day in half-hour increments for at least a week. And NOT to skip it. She also talks about whether your run better on a set schedule or a routine. I am definitely a routine person. Set schedules don't work for us, I've tried and failed, too many times to count.
At the end of each chapter, there are questions to work on and step by step exercises to work on to help you to implement the steps she talked about in the chapter. There are some wonderful downloads available for those who purchase the book.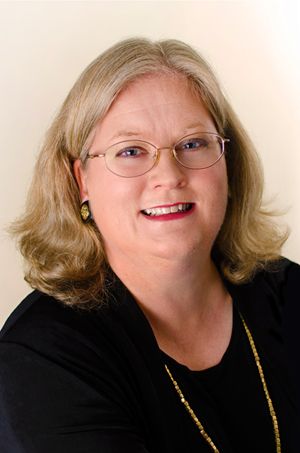 Mary Jo Tate is a homeschool mom to 4 sons, and became a single mom in 2001. She went back to her skills as a freelance editor to support herself and her boys. Eventually becoming an author in her own right, book coach and international editor. She also does speaking engagements and one-on-one coaching.
You can connect with Mary Jo at:
FlourishAtHome.com
Facebook: www.facebook.com/FlourishAtHome
Twitter: www.twitter.com/maryjotate
Pinterest: www.pinterest.com/flourishmom
The book is available through Apologia, for $15.00. Even though I received it as a review item, I'd be likely to purchase it if I hadn't! It's worth every cent!
Don't forget to check out the reviews of my fellow homeschool mom crew mates!