Our latest review comes from Apologia Educational Ministries. I have a history buff as my son, and we were blessed to be chosen to review their iWitness book series.
About The Author
In iWitness Biblical Archaeology, we discover evidence that relates to biblical history either by showing us how finds back up the Bible or by providing us with enough information to give us a better understanding of biblical history.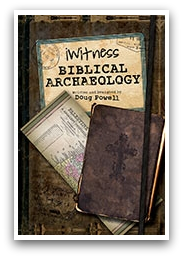 The Flood of Genesis, Looking for Noah's Ark, Egyptian Chronology, The Exodus....are just a few of the stories covered in this book.
Did you know that in 1990, bulldozers working in a park near Jerusalem accidentally unearthed a cave that contained 12 ossuaries. Ossuaries were bone boxes used by Jews between the 1st Century BC and the 1st Century BC.
Apparently, this cave was the family tomb of Caiaphas, the high priest who presided over the trial of Jesus.
And biblical evidence for the existence of Pontius Pilate turned up in 1961 in Caesarea Maritma. The theater was being excavated when they found a stone in a stairway that had his name and title inscribed on it. The plaque had marked a temple to Tiberius and had been repurposed when the theater was being renovated around the 4th century.
In Old Testament iWitness, we learn who wrote the books, where they came from. How they were collected, have they changed? What's the difference between the Hebrew Bible and the Old Testament and how do we know the Old Testament is historically accurate?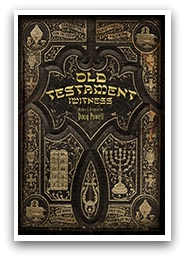 The books that make up the Hebrew Bible were written over a 1,000 year period. These different books tell a single story of how God acted in history and what his plans are. The books were recognized by the Jews over centuries as having something no other books had.
The Canon Criteria were the criteria by which books were included in the Hebrew Bible. According to Jewish tradition, every book in the Hebrew Bible was written by a prophet. When the line of prophets ended with Malachi, the canon was complete.
The New Testament is where most Christians have gotten our information about Jesus. Who he is, the meaning of his life, his crucifixion and death. All those questions are answered there. Jesus treated the Old Testament as inspired scripture, he was the fulfillment of it's prophecy.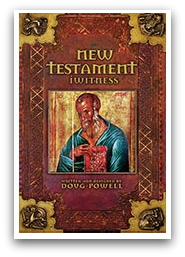 In iWitness New Testament, we learn about the particular books. Were there books that weren't included? Who decided what books were included? How do we know who wrote them?
We learn that there was a handful of books that were rejected. They failed to meet the criteria, by either being late; written after the Apostolic Age. A few were even forged in the name of an apostle.
How it was copied, the number of copies, copying methods, differences in the copies, manuscript families, recovered text. All of these questions anyone might have about the New Testament are covered.
I chose to read these books with my children and when we would have a question about something, we turned to the Bible. If you are doing Bible study in your homeschool, this set of books would be a great addition. They would also make a great addition to a Bible study class.
So many of us base our daily lives around our Bibles, this series simply helps us understand it a little more.
Don't forget to check out the reviews of my fellow Crew mates!


Blessings!
Alicia