Here it is! Our first Review Crew review for 2013! I must admit, when I found out we were receiving this product, I was jumping up and down. Maybe even doing the Snoopy dance.
You may be asking yourself why I was jumping up and down and doing the Snoopy dance? Well, I'll tell you. First, Apologia is an amazing science curriculum, but second, I love birds, and my kids have inherited that love, and with this curriculum, I could expand on their interest and further their learning.
In Flying Creatures of the Fifth Day, your child learns about the design and characteristics of all flying creatures. Everything from birds to bats to bees. The book starts with reading and experiments; learning about drag and airfoil; extinction and instinct. Then we learn about what makes a bird a bird, identifying birds, using a field guide and how field marks distinguish birds of the same family from each other.
A schedule is included at the front of the Notebooking Journal, which is great if you're needing help with scheduling it in to your days. You can do twice a week, as the book suggests, or if your children are like mine and seem to have trouble sitting still for long periods of time, you can stretch it to 4 days a week. I found it easiest to let them do the coloring pages while I read. They were able to sit still and listen while accomplishing something also. Since writing is not their favorite activity yet, I would do the writing of the notes in the journal while we would work through the lessons, having them tell me what I needed to write, helping them to further remember what I had read to them.
The first experiment in the book is about air pressure. You use a glass of water and two straws, one is shorter and placed in the glass and the longer you use the other straw to blow across the top of the straw in the water. If you do it right, water will spray out of the straw. My kids really liked this, and after I showed them how to do it, they both wanted to try themselves. Although it took them a bit, they were both quite proud when they finally got it to work.
The second experiment is a glider experiment. It was extremely cold that day, but we have a long hallway in our home, so we did them down the hallway. After I helped them to make the gliders, they both had to "decorate" them. Then we got the measuring tape and they started throwing their gliders to see how far they would go. Since they couldn't understand why the difference in the wing sizes for the gliders, I was able to explain to them from what we'd read in the book.
We haven't been able to do the Nature Scavenger Hunt yet because our weather hasn't been cooperating. I'm sure once it warms up, we'll be off on a scavenger hunt!
In the front of the textbook is a password for extras on the website, and I must say, it is AWESOME! There's flashcards, sheets to print off, links to other websites to help with each lesson. My son really enjoyed some of the other websites that are listed, especially one that shows how a plane flies, which helped him see how a bird flies also.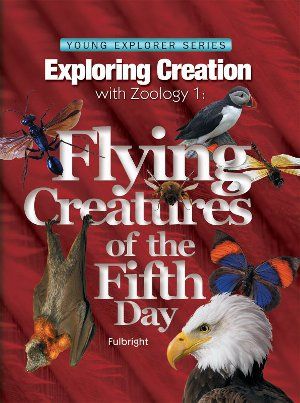 Points to Keep in Mind:
The textbook involves alot of reading. If your child isn't reading yet, or isn't able to read well on their own, you can adapt the curriculum to your child. Use it as a read-aloud and break it in to smaller pieces, reading some every day rather than following the schedule in the notebook and doing only two days.

There's a list of materials needed to complete each lesson in the front of the text book. So far, I haven't needed to purchase anything, but if you should, they are relatively low-cost items.

There are two options for the Notebooking Journal. Since my children are younger and have not yet mastered handwriting, we went with the Junior Notebooking Journal.

The textbook cost is $39, and the notebooking journal is $24. You can choose to have your children share a journal if cost is a factor, or purchase one for each of them. In an effort to help my children work together, we're using only one journal.

Zoology 1 is for grades K-6.
This is our first year of homeschooling, and the amount of curriculum to choose from can be somewhat overwhelming. I had heard of Apologia through other homeschooling mom's, and I knew it teaches from a biblical perspective, which was what I was looking for to use with my children. The text is written in a way that it prompts my children to ask questions, and they enjoy the activities that are included. As a first timer, I have to say that if you are looking for a science curriculum that can go from Kindergarten through High School, I would highly recommend Apologia Science.
*Disclaimer - I was not financially compensated for this post. I received products as indicated the post for review purposes. The opinions are completely my own based on my experience.